Online Personal Training, Nutrition Coaching & Lifestyle Coaching
We all have bodies and the ability to move in some capacity, but we often get stuck as to what to do next.
We may have a box of exercise equipment right next to us (I can see one from here), but no idea where to start or what to do, or no drive to do anything.
A program can be good.
A diet can be good.
But neither are any good if we don't do them consistently.
This is where coaching shines.
A coach can motivate you into eating better or doing some exercise and guide you to exercise that excites you.
A coach can tailor an exercise program according to your individual needs, injuries, budget and time constraints.
A coach can analyze your diet and tweak it to suit your tastes and needs, without you starving or surviving on a diet of lettuce leaves.
A coach can look at your lifestyle from an outside perspective and help identify negative or self-sabotaging behaviours you may not even be aware of.
A coach can give you one small suggestion that you turn into a major life change.
I experienced this firsthand on every level.
I have spent tens of thousands of dollars on coaches and will spend far more as my life goes on, as the return on investment pays huge dividends in terms of physical and lifestyle changes, financial return and time available for fun stuff.
My coaching isn't crazy expensive either, but it's a very worthwhile investment to a better future for you, not just in term of your body, but into your health, finances, relationships, lifestyle and overall happiness.
For our men's program, go

HERE

to find out more.
For our women's program, go HERE to find out more.
Health Coaching
For those people who struggle with their health & fitness and don't know who to turn to or what to do next, this is for you.
I base my coaching on my past experience overcoming Chronic Fatigue and have invested close to 100 thousand dollars learning from some of the best coaches and numerous books and programs as well as trial and error.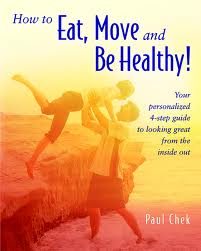 My specialty is building healthy habits essential to you regaining your health, and guiding you through the various stages of recovery. We focus on the digestive system, identifying food intolerance and customizing your nutrition, detoxification, sleep quality & pain management.
I've had extensive experience with fungus and parasites can get out of control and make you crave foods you know aren't good for you and often you will feel powerless against them.
I can't do everything as I'm not a wizard, so I will suggest therapies that may suit your time and budget to help speed up recovery. These are just suggestions that can be tailored to your individual needs.
If your health needs an overhaul and you're interested in working with me, fill in the form below to discuss. There is hope! Just fill in the contact form below.
Please bear in mind that this form of coaching requires a 6 month commitment and will not suit everybody. It requires a serious time and financial investment, but it is worth it.
We will have a short initial consultation on the phone, and after that I must agree to take you on as a client and you must be completely committed to the process.
In the meantime, if you don't have Paul Chek's amazing book 'Eat, Move & Be Healthy', order it now and it will help open your eyes to gaining real health.