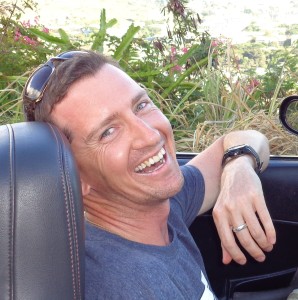 G'day guys.
I'm Travis Sawyer, Perth Personal Trainer, BOOTCAMP owner, CHEK Holistic Lifestyle Coach (Lvl 2), Strength & Conditioning Coach and all around nice guy. I have a passion for health, fitness and living the healthy lifestyle and I want to share what I know with you. Why? Because no-one was there to answer my questions when I was younger. I had to find out the hard way. In fact I'm still finding out the hard way, through injuries, illnesses and those of my clients.
I run Fit Faster Performance which is a personal training company based in Scarborough WA for those who want to tone up, lose fat, get strong, and get/stay fit while doing functional exercises that can be carried over into your daily life. I run my fitness programs this way because they will help you move better and reduce the risk of injury. If you play a sport, it will help you get better at your sport. If you have young kids it helps you to keep up with them (unlikely) or at least have a bunch more energy. We teach you to eat better and make better food choices.
I've lived in Perth most of my life and even with a ton of overseas and interstate travel, I still want to live here. There's no place like it. I now live by the beach in Scarborough and spend as much time as possible in the water doing whatever water sports are going on the day.
I have played basketball since I was 7 and have tried a ton of different sports including tae kwon do, football, soccer, hockey, acrobatics, dancing, surfing, kayaking, tennis, etc and I plan on trying new sports until the world runs out of them. I love strength training and am constantly fighting a battle against my body with postural injuries and bad training techniques causing me several years out of sports.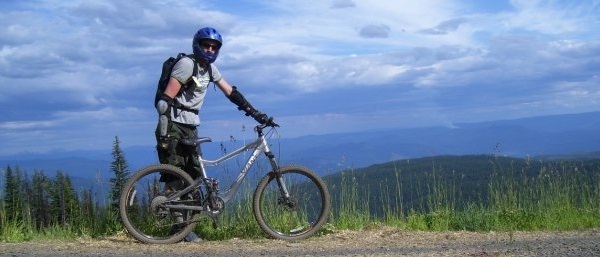 Being a fairly skinny guy I also face the challenge of gaining muscle which is one I succeed with as long as I can stay healthy.
My most recent struggle is Chronic Fatigue which has been challenging me since April 2010, and I'm doing pretty good considering how much work behind the scenes and coaching I still do. I've found a bunch of ways that help improve the illness and I'm learning more every day.
I've been a trainer since 2003 but I can't tell you that I have it all together because I don't think that anyone really does. That's part of being human. But I eat well, move well and make the most of nature's playground and love the freedom that being fit and healthy gives me.
I also have a ton of great friends in the fitness industry and know who to ask if I don't know the answers to my questions. And I've been asking fitness questions since I was 14!

I can tell you that there are things that work and things that don't work. There are gimmicks. There are crash diets that will work in the short term and not in the long term. There are benefits to eating raw food, being vegetarian or vegan and not eating junk, but there are sacrifices that go with them as well.
There are exercises that are great for you because they promote strength and flexibility in the same movement, and there are exercises that are just downright dangerous. And you need to know about these things for you and your family. You pass on either good or bad genetics to your kids. You also pass on good or bad eating and exercise habits to them. Remember that you are on the planet for 70 odd years so you really want to make your body last that long, not just burn it out in your 20's, 30's or 40's.
Hopefully I can pass on some of my knowledge to you so you can live a better, more enjoyable life. That is the aim of this blog. So I'll keep studying in Australia and overseas and pass on the best information available to you.
Here's some of the Certifications, Courses and Workshops I've Completed: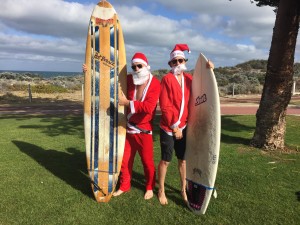 Fitness
Diploma of Exercise Science & Fitness Management (cert 3&4 twice in 2004 & 2009)
Zest Body Trainer 2003
Beginning Coaching Principles
ASCA Strength & Conditioning Coach 2009
8 Form Qi Gong Instructor
Perform Better 2010-2014, 2016
CHEK Program Design 2013
Indian Club Swinging – Ed Thomas 2013
Mastering the Pistol – Steve Cotter
Ido Portal Movement X 2014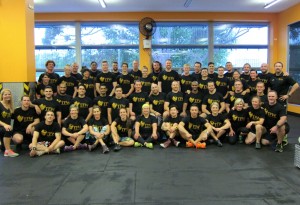 MR Bulletproof Knees & Back 2015
ViPR Personal Training 2015
Smart Group Training Volume 1
SGT Building a Foundation
SGT 365
Pre & Post-natal Exercise Prescription 2015
Training For Warriors level 1 & 2 2015
Gold Medal Bodies Focused Flexibility 2016
Global Bodyweight Training Bodyweight Athlete 2016
Global Bodyweight Training Hand Balancing 2016
Various TACFIT Courses 2016
CHEK Scientific Back Training 2016
Health
God + Medicine = Health Seminar
How to Eat, Move & Be Healthy Seminar – Paul Chek 2013
CHEK HLC Levels 1 & 2 2012 & 2014
CHEK Healing Fungal and Parasite Infections 2014
Consulted with Dr Jacob Teitelbaum, Paul Chek, Mike Robertson, Donal Carr.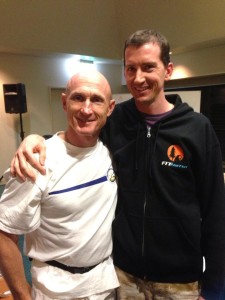 Tyler Tolman's Health Vibe 2015
Gluten Free & Healthy Living Expo
Don Tolman Where Truth & Health Lies 2015
Tyler Tolman Health Vibe Unplugged
Damian Donoghue's Super Health 1 Day Workshop
Injury Management
Level 1 Sports Trainer 2003
Shoulder Pain & Injuries – Specific Exercise Prescription
Z Health – R Phase Mobility
Inside Out – The Ultimate Upper Body Warmup – Bill Hartman & Mike Robertson 2006
Magnificent Mobility – Eric Cressey & Mike Robertson 2007
Assess & Correct – Eric Cressey, Bill Hartman & Mike Robertson 2009
Lower Body Performance for Sport – Jeremy Boone & Gray Cook 2009
Multiple FMS Workshops with founders Gray Cook & Lee Burton, Alwyn Cosgrove, Stuart McGill, Greg Rose of Teitliest Performance Institute, Aaron Doyle of Drive 360 & Ross Field of Fieldwork Health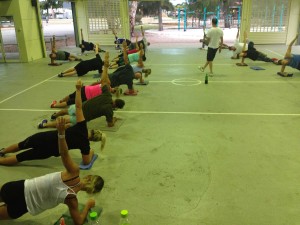 Business
Ryan Lee Bootcamp
Bootcamp Blueprint, Fit Business Inner Circle & Accelerator Coaching Programs run by Pat Rigsby
Fitness Business Summit 2014
Changing the Game 2015
1k Fitness Fans for Facebook 2015
Digital Consciousness Social Media Digital Mastery
Personal Development
Bronze Medallion 2000 & 2003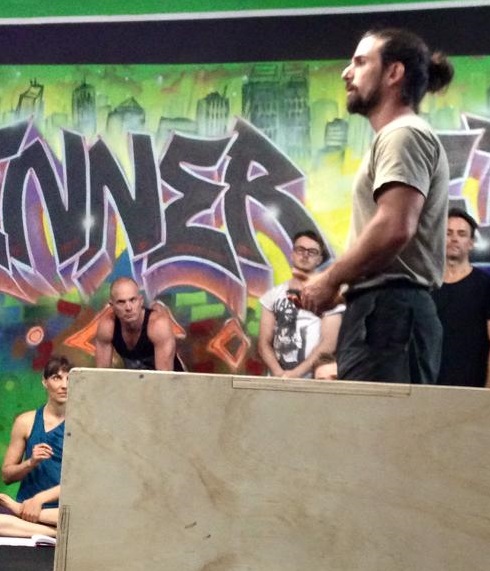 Pool Lifeguard 2003
Senior First Aid 2000, 2003, 2008, 2011, 2014
Landmark Forum & Advanced Course 2006
Diploma of Financial Planning 2008
CHEK How to Empower Change in Your Clients 2014
Tony Robbins Get the Edge & Personal Power
Jeffrey Slayter's Free Humanity 2015
Jeffrey Slayter's Heart of Living 2015
The Bridge Experience 2016
Integrate with Preston Smiles and Alexi Panos 2016
I'm currently completing:
Functional Diagnostic Nutrition
CHEK Scientific Core Conditioning
Essentials of Sport & Exercise Nutrition – Precision Nutrition 2017
Athletic Development Seminar
So enjoy natures playground and most of all, have fun!
Travis Sawyer
Perth, Western Australia