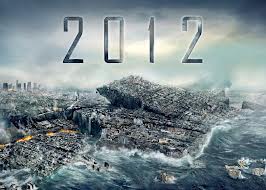 It was predicted long ago that in 2012 the world would come to an end. Thankfully it has not!
But the year is almost over and it's time we all look back on what we've done for the year.
2012 has been a tough year for me, but I've still had a ball along the way. Writing this stuff down is a little too negative for my liking but I think it's important for people to know that forward progress whether it's big or small is still good, no matter what challenge they may be facing.
So first, the Lowlights and I'll keep it brief.
I started the year terribly with a 4 day migraine starting New Years Day. I then backed it up with a 2 day migraine on Australia Day and a 2 day'er on my birthday in March. Not the start to the year I was hoping for.
I even was unlucky enough to get a migraine at our Thanksgiving Party for the business's 3rd birthday in September!
I trained too hard and burnt myself out numerous times.
I've had blood tests, digestion tests and all sorts of other tests.
I've taken so many supplements it's not funny.
I've had more mental fog than I'd wish on anyone where I can't think straight or work at all.
I've had so many early nights where Fat Cat stayed up later than me.
I've had 49 deep tissue massages from my Occupational Therapist and a dozen or so from various Chinese massage places. More still from family and friends.
I've had 100+ needles stuck into my body like a pin cushion through countless acupuncture appointments.
I dropped down to 66.3 kilos and got weaker than I've been in years.
I've been taking sleeping tablets for the last few months to help me sleep.
Highlights
I went surfing and caught a wave all the way to the beach where I stepped off the board onto the sand which was unreal.
I've been able to surf more this year than the previous 2 years combined.
I watched a LOT of movies.
Went backpacking around the USA for 6 weeks including the Perform Better seminar in Chicago and helped out a mate with his gym in Texas.
I completed the Western Mudd Rush with our awesome Bootcamp team. I then slept 4 days straight.
Stopped napping every day. I was sleeping for 1.5 hours or more every day.
Started Spanish lessons again.
Completed the 3 day CHEK Hollistic Lifestyle Coach certification in Sydney.
I exceeded some of my financial goals and to get set up for the future.
I visited friends in Canada and met their newborn baby as well as my other friends babies.
Raised around $1000 for the Salvation Army Christmas Appeal thanks to our amazing Bootcamp family
All in all, I'm better at the end of the year than the start of the year.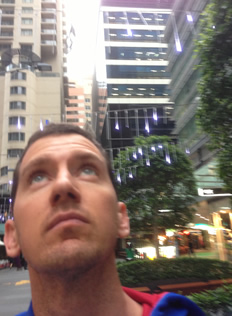 My health has made forward progress even if it is not substantial. My food choices and shopping habits are better and I'm eating healthier than ever.
After my course on the weekend I realize I still have a long way to go and plan on eating organic next year. I'm starting now and building up to it. The transition will take time.
Keep this in mind with your progress as you can't change everything right now due to a lifetime of habits that may need changing. We're stubborn creatures.
We've had an amazing year with results from Bootcamp and this makes me the most proud and keeps me happy on a daily basis.
I've also been able to buy a bunch of cool equipment for you guys to train with now and for my future gym. Big things to come next year!
I hope your year's been one of forward progress too.
If not let me know how I can help with next year.