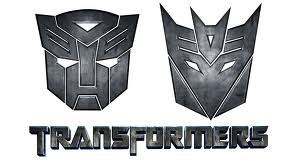 So our 'Spring Into Summer' Transformation Comp is all wrapped up.
But who won? What happened? What could you have done better?
Here's the scoop.
The winner was to be picked be me at my discretion based on weight, body fat percentage, measurements and overall change in appearance. I also took into account the change in attitude that went along with it and man was I surprised at what we got.
There were some very impressive results achieved through this transformation comp.
Not everyone started on the official kick-off day and not everyone made it through the whole thing without faltering, but that is normal and to be expected.
Despite this there were 6 standout performances and plenty more good ones. To protect the identity of the guilty I've dropped names from the list below.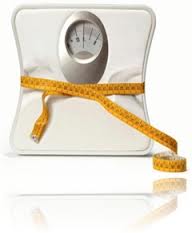 Contender 1 dropped 2.7kg and 6.5cm from the waist and 3.5cm from the hips.
Contender 2 dropped 5.1kg and 6cm from the waist and 1.5cm from the hips.
Contender 3 dropped 2.9kg and 7.5cm from the waist and 3.5cm from the hips.
Contender 4 dropped 5.2kg and 5cm from the waist.
Contender 5 dropped 0.6kg and 5.5cm from the waist and 2cm from the hips.
Contender 6 dropped 4.9kg and 4.5cm from the waist despite missing the last 2 weeks of training with an injury.
From those top 6 transformers there were two that stood out to me the most. In fact both transformations were so impressive I couldn't split them.
So I put it on the worldwide voting platform called facebook and let the people talk. The majority said split the prize so that's what I've decided on.
The winners were Joe F and Emma M and so will each receive a $200 gift voucher for Westfield or Flight Centre.  And they will receive more attention, admiring fans and plenty of respect along the way.
How did they do it?
Contender 1 went on the Atkins diet and stuck to it pretty well, until the last few days where it went a bit pear shaped. If he'd held it together a few days longer he may have claimed the victory.
Contender 2 didn't know what he'd done differently. I did. I'd finally got him eating breakfast regularly and his girlfriend was feeding him better meals and that made a big difference. I couldn't give him the glory though as he'd just eaten what he was given. His girlfriend did really well too.
Contender 3 didn't move much up to the start of week three. We'd started changing his food already but I set a challenge of less alcohol on the weekends. He did the next 4 weeks without a drink. Had he got it all together from week one, he might have won.
Contender 4 was Joe. He cut down his regular feasting with his mates and tightened his diet up a lot. Starchy carbs only after bootcamp and meat, veg and good fat for most meals. He stuck to it and the results were very impressive.
Contender 5 was Emma. She overhauled her diet completely by upping protein and lowering starchy carbs and the results showed straight away. She kept it up and powered through to the finish line. Emma's weight only dropped by 600 grams over the course of the competition too so she gained muscle and lost fat at the same time.
'I just want to let you know how amazed I am at how quickly I am achieving my own goals since starting Bootcamp and how much difference the motivation/accountability of your program is making. I have completely changed my diet (goodbye carbs, I am an egg, protein powder, blueberry, spinach, turkey junkie now) and feel all the better for it!'
Contender 6 was my pick from after the first week. I went through his diet in great details and we made some major changes, all worth it. His mind was on the game and his discipline was un-compromised.
But his body wasn't happy and injury forced him to sit out the last 2 weeks. Had he been able to keep up the training I reckon he would have taken home the crown.
What happened to me?
Well according to the scales I gained weight and my body fat percentage went up, but that's not the whole picture and that's why we don't rely on scales alone.
My waist measurement dropped by 3cm and my hips dropped by 4cm. So the scales are wrong and I must have gained muscle and lost fat at the same time!
Keep this in mind when you jump on the scales each day. If you live for a number on the scales and your clothes are getting looser the scales aren't telling the whole story. Measurements, especially waist and hip measurements will always reveal what's really going on.
We're running another Transformation Competition in January next year, when we're all gonna need it.
It's gonna run for 8 weeks this time so I am expecting some even more impressive results.
If you have any friends that are interested please let them know about this well in advance so we can get them motivated and started, and get them some results they'll be proud of too. Oh yeah, and maybe it'll be time to step your game up too.