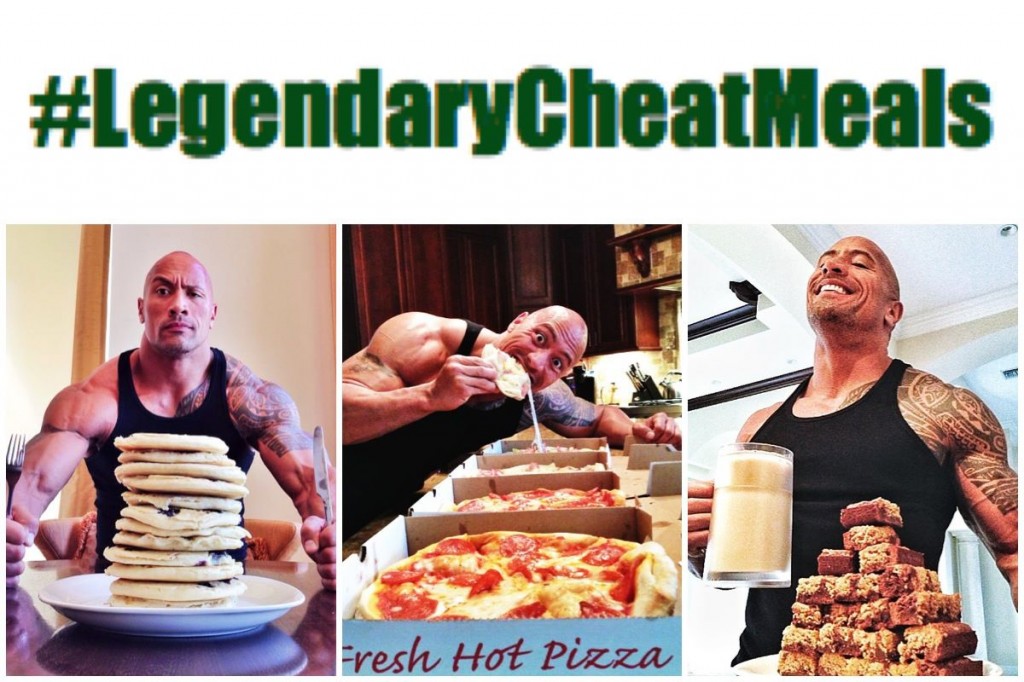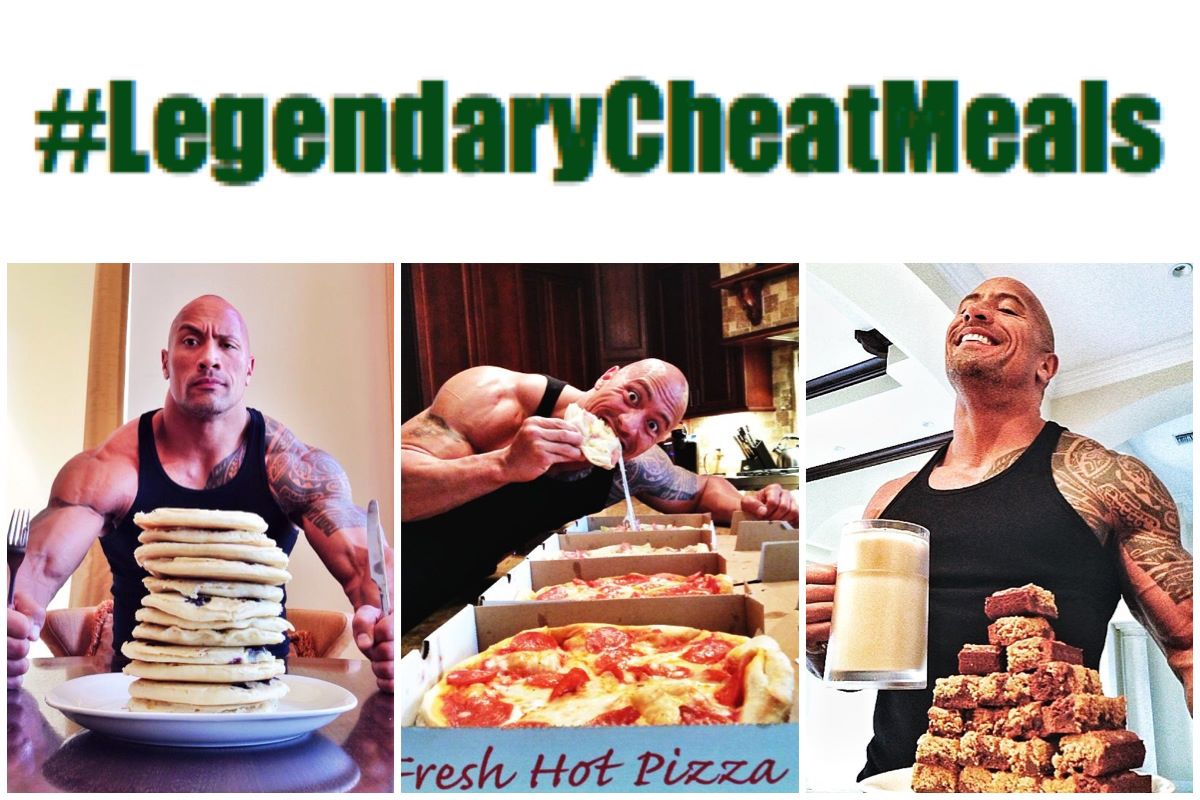 I've eaten out the last 4 night's straight. I know it's awesome, but it's very tempting to stick to my diet especially when I have to sit and watch my girlfriend eat ice cream in front of me.
So why torture myself? Because the reward for not eating the good/bad food is worth it. And I have a cheat day each week anyway so it's not like I'm denying myself of everything until Christmas!
My cheat meals are not quite as outlandish as The Rock but if I did 150 days of clean eating like he did then I'd be doing the same.
Why is it that all the good things are full of carbs?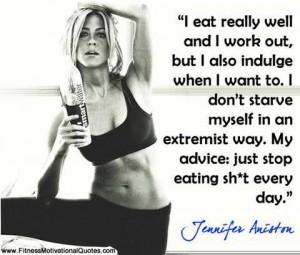 Chocolate, beer, ice cream, pastries, lollies, pasta, pizza, chips, wine… this list could go on forever. Maybe it's because we've become addicted to the 'good/bad food.' Addicted to sugar.
Carbs are eaten in many forms such as starch, fibre and sugar, but once they make it to the body they are inevitably turned into sugar anyway because that's how the body processes it.
Obviously not all forms of carbs will have the same impact on the body as they are broken down in ways too technical to talk about here, but as you know the more simple the product, the better the body can deal with it. For example celery will be digested easier than pasta as one is a raw product and one is processed.
Before I get into this I need to make sure you all know that when I refer to low carbs, I'm only referring to reducing the stachy forms of carbs such as bread, rice, pasta, potatoes, etc. I am not referring to vegetables which are full of carbs which I want you to eat plenty of.
There's carbs in fruit too which are good for you but if you're serious about dropping fat levels, limit your fruit intake to no more than 2 per day. Eating them at night appears to be best too.
We all need a certain amount of calories each day to provide us with enough energy & cutting calories sucks, so where these calories come from is very important.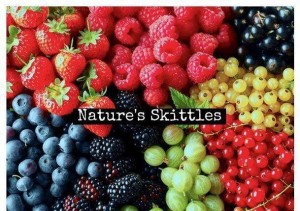 The body can only use so many carbs to refill the glycogen stores in the muscles and to supply us with energy, so any that's left over gets stored as fat. This is why we try to reduce carbohydrate consumption so we're not constantly storing fat.
Protein doesn't get stored as fat so easily and it helps us build or maintain our muscle mass so it's very important we are getting our protein requirements. It's hard to eat too much protein and it's unlikely you're gonna eat too much that it must be converted to fat. The roast potatoes or beer on the other hand is a different story.
Fat is the other key ingredient here. Fat as a food or energy source is not the same as body fat.
You won't get fat by eating fat.
That's not to say you can't eat too much fat, but most of us aren't eating enough of the good types of fat. Thanks to our low fat options available, our awareness of what contains fat is much better and we're getting clued in on good fats and bad fats
Without going into calorie counting cos it's boring and difficult, if you're getting most of your carbs from fibrous vegetables throughout the day and saving the starchy carbs for after exercise, you should be supplying the body with enough carbs to keep the muscle's glycogen stores full.
But as you're reducing your carb intake, you now need more energy to keep the body's calorie intake the same. These extra calories should be coming from protein and fat.
If you're eating around 2 grams of protein per kilo of your body weight, that's about all you need. If your protein is coming from lean meat or fish, your fat intake will increase too as both are good sources of good fat. And you may need a little extra good fat on top of this (you'll know if you're starving after your meals) so avocados, some nuts and seeds and coconut or olive oil is ideal.
How much fat is too much? This is one you'll have to track yourself and adjust as you go. This is why a food diary is a must when setting up your diet.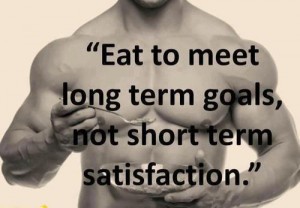 The combination of fat and protein at a meal will help to blunt the insulin spike provided by carbs and help maintain good blood sugar levels and steady energy all day, another great side effect.
Now I know not eating carbs is just not sustainable all the time, and this is why I encourage a cheat day each week. One cheat day which should be no more than 2 cheat meals which can contain some of your favourite carbs.
I suggest starting the day with a regular breakfast and morning tea, and have a good lunch but not a crazy big one. Save the bigger meal for dinner and this'll help your body to deal with the big meal as a 'feast' and not a usual occurrence. It can then get rid of what is doesn't need and you can get on with your low carb diet the next day.
A cheat day should never consist of a couple bottles of wine or a dozen beers as this isn't conducive to weight loss at all. A few drinks you may be able to get away with, but if you're serious about dropping a few inches and lower body fat, you'll make the sacrifice for a short while.
And you know that once you start to drink, your decision making about what foods you're eating goes out the window and the world becomes your buffet.
With this in mind I've found a few more low carb recipes for you. These are ones I found in one of my books from registered dietitian Jayson Hunter in the USA, so I've translated what I could to Australian terms so it makes sense.
You can eat these meals at any time as they are low carb, contain plenty of vegetables and some good fat. Enjoy!
Tuna with Pear Salsa – Serves 6
Pear Salsa
1 large unpeeled pear, chopped (1 ½ cups)
1 medium hot or mild yellow chilli, (2 Tbsp)
2 medium green onions, chopped (2 Tbsp.)
2 Tbsp. chopped fresh corriander
2 tsp. grated lemon peel
2 Tbsp. lemon juice
½ tsp. salt
Tuna
6 small tuna or halibut fillets (700g.)
Directions:
In small glass or plastic bowl, mix all pear salsa ingredients. Cover, refrigerate at least 1 hour to blend flavours but no longer than 24 hours. Set oven control to grill. Spray broiler pan rack with cooking spray (its that vented thing that lets the fat drip away in your oven). Place fish on rack in broiler pan. Grill with tops about 4 inches from heat about 5 minutes or until fish flakes easily with fork.
Serve tuna topped with salsa.
Mini Mushroom and Sausage Quiche – Serves 12
200g of lean sausage, removed from casing and crumbled into small pieces
1 teaspoon extra-virgin olive oil
200g mushrooms, sliced
1/4 cup sliced scallions
1/4 cup shredded low fat Swiss or mozzarella cheese
1 teaspoon freshly ground pepper
5 eggs
3 egg whites
1 cup skim milk
Directions:
Position rack in center of oven; preheat to 160°C. Coat a nonstick muffin tin generously with cooking spray. Heat a large nonstick fry pan over medium-high heat. Add sausage and cook until golden brown, 6 to 8 minutes. Transfer to a bowl to cool.
Add oil to the pan. Add mushrooms and cook, stirring often, until golden brown, 5 to 7 minutes. Transfer mushrooms to the bowl with the sausage. Let cool for 5 minutes. Stir in scallions, cheese and pepper. Whisk eggs, egg whites and milk in a medium bowl.
Divide the egg mixture evenly among the prepared muffin cups. Sprinkle a heaping tablespoon of the sausage mixture into each cup. Bake until the tops are just beginning to brown, 25 minutes. Let cool on a wire rack for 5 minutes. Place a rack on top of the pan, flip it over and turn the quiches out onto the rack. Turn upright and let cool completely.
Spinach Salad with Spiced Pork with Ginger Dressing  – Serves 4
1 (500g) pork tenderloin, trimmed
1 tablespoon Sriracha (hot chilli sauce)
2 tablespoons brown sugar
1/2 teaspoon garlic powder
1/4 teaspoon salt
Cooking spray
3 cups baby spinach leaves
2 cups thinly sliced Napa cabbage
1 cup red capsicum strips
1/4 cup low-fat sesame ginger dressing
Directions:
Cut pork crosswise into 1/2-inch slices; flatten each slice slightly with hand. Combine pork and Sriracha in a bowl, tossing to coat. Add sugar, garlic powder, and salt; toss well.
Heat a large nonstick fry pan over medium-high heat. Coat pan with cooking spray. Add pork mixture to pan, and cook 3 minutes on each side or until done. Remove from heat; keep warm. Combine spinach, cabbage, and capsicum in a large bowl. Add sesame ginger dressing; toss well. Arrange 1 1/2 cups spinach mixture in each of 4 shallow bowls; top each serving with 125g pork.