I love cooking and I especially love eating. I admit I'm no master chef but I reckon I do alright, and at the end of the day I'm gonna be my harshest critic anyway.
Sometimes healthy food tastes boring!
It doesn't have to be this way! Often the recipes you get limit this and that and at the end there's no flavour to what you're cooking or inevitably eating.
Now when it comes to healthy cooking, we know that the creamy sauces are almost always out. There may be some available that are low in calories but I honestly haven't looked. So what else is there?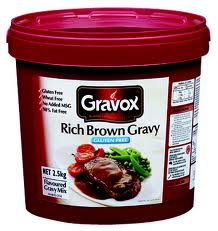 What about regular sauces? Things like tomato sauce, bbq sauce, mustard and mint sauce are things we either have or have had in the house at one time or another. Although some sauces are higher in sugar than we'd like, using a small amount will be fine when trying to lose weight. If you're adding some sauce to meat and not swimming the meat in sauce you should be fine.
Gravy is a simple solution to the flavour game and there are plenty of flavours to choose from. Traditionally they are made with wheat, but there are many Gluten free varieties available too which I would recommend using.
If you cook up any meat, just add gravy and the meat isn't boring any more. Cook up a roast with gravy, and I'll be expecting a phone call!
Curry Paste

I'd never bought curry paste until the end of last year. I'd always tried using curry powder and whatever spices I could find to make my curries and they never turned out as well as I would have liked.
So I tried curry paste (it was probably Korma because I knew I liked that flavour) and it has turned out to be the best thing to add to my cooking in many moons!
The other good thing about curries is that you often add coconut milk to enhance the flavour, which means you are getting good fat in your meal. If you're concerned that it'll be too much fat in your diet, then you can use the light stuff, or just use less and add more water.
Try different flavours too. Much of the time you will find something you like. Sometimes you will find something that just isn't any good. I cooked a lime pickle the other week and it was the worst tasting curry I'd ever had.
Herbs and Spices

First of all, should you choose fresh or ground? It's entirely up to you, but if you choose fresh then make sure you use them right away so you get the best flavour. It'd be a shame to let them go to waste.
I know I'm far too lazy to buy, chop and use fresh stuff. And I would let it go to waste. I'm just too busy and would forget that I bought it, and I hate seeing food go to waste. So I use ground herbs and spices, and I use them all the time.
There's an easy way to learn about using herbs and spices and a hard way.
The hard way is to buy them all and start trying out different combinations. I don't recommend this approach, but will do it from time to time.
The easy way is to use some pre-mixes that you are already familiar with.
Mixes like BBQ seasoning, steak seasoning, curry powder, Peri Peri spices and lemon pepper can make anyone look like a pro cook.
Once you're using them, look at the ingredient lists and start adding one or two of the spices to enhance your favourite flavours. I'm particularly partial to chilli flakes, paprika and cayenne pepper because I love the extra kick.
Mixed herbs are a great addition too. They'll change the taste of anything and once again when you learn what's in there and can pick out your favourite flavours, you're making good progress as a cook.
Don't forget the old favourite's salt and pepper! You know what they taste like and you surely have them already. Just make sure you use sea salt not table salt.
Tomato Based Sauces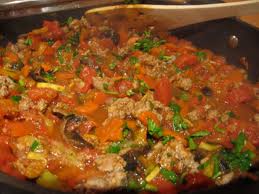 Spaghetti Bolognaise anyone? Pre made pasta sauce is great for making Bolognaise with and really you don't need the spaghetti. Yes I know you probably shouldn't be eating spaghetti if trying to lose body fat, but we all crave it from time to time.
There's brown rice pasta you could use (preferably after a Bootcamp or strength workout) or even Slim Pasta which is vegetable based and very low in calories.
You can even make your own tomato sauce using fresh or canned tomatoes, and who's to say you can't add pasta sauce to a stir fry for something different?
Mexican Salsa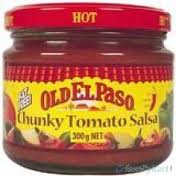 I love Mexican food. It is most definitely my favourite and salsa is a staple too. Just add salsa to any meal and the flavour changes instantly. BBQ'd chicken strips covered in peri peri spice topped in salsa is something I could eat every week. It's making me hungry just writing about it!
And you can make your own salsa if you so please. I've done it before and will do it again. And guacamole! Make your own guacamole with avocado, tomato, onion, capsicum, and some lime juice, maybe a few Mexican spices to taste and you're on a winner! Just don't eat the whole lot.
Dressings for Salads.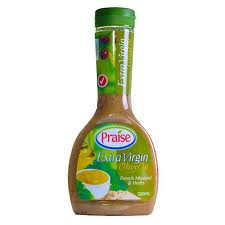 I like a fresh salad but dressing make salads taste better. I don't recommend the low fat ones you see at the shops. They do make extra virgin olive oil dressing with extra flavour like balsamic or mixed herbs and they taste beautiful.
You need good fat in your diet for optimal health and fat loss.
So either buy some or make your own. A few ideas are olive oil with balsamic or Mexican spices (my favourite) or freshly squeezed lemon juice or apple cider vinegar.
Vinegar by itself is something else you can add to your meals for flavour.
Freshly squeezed lemons, limes and oranges are also real good over salads.
Cooking is all about experimenting with different flavours, combinations and quantities. If it doesn't turn out the way you wanted it to the first time, try it slightly different the next time. Better yet, ask someone who you know is a good cook for a recipe or advice on how you could make your own cooking better.