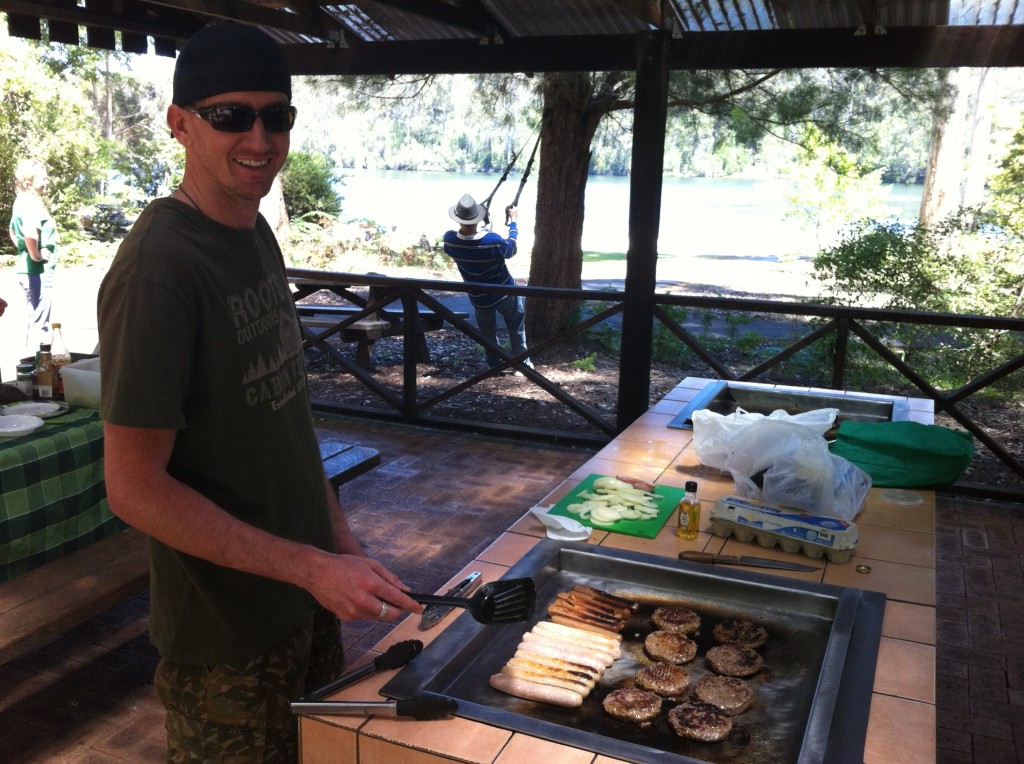 I'm back from an extended long weekend away, and man did I need it. I did a whole lot of sleeping and feel much better for it. Along with my sleeping I still did some training to keep my strength and metabolism up.
It wasn't even inconvenient. I just hooked up a TRX to a tree while we were out having a picnic lunch and got to work. There's really no excuse for not doing exercise as you can always fit it in, and often it's plenty of fun. Now onto the food.
Back when I first started personal training in 2003, I was a know it all young kid who was gonna get everyone in the best shape of their lives. Problem was I didn't know jack.
Even back then I remember my personal training coach telling me that the time he had the best success when he was cooking his food on the weekend and storing it in individual meals in the fridge or freezer for the rest of the week.
8 years on and I rarely meet someone who actually prepares their food in advance and has it ready to go just in case they are busy, which they know they will be. These people are all in pretty good shape or well and truly making amazing progress.
And so the old saying goes…'If you fail to plan you plan to fail'.
Shopping
Have you got a shopping list written down?
To take it a step further do you have your meals for the week planned out and written down?
Or do you go to the shops on a regular day(s) each week to buy your weekly supplies or do you swing it and buy something daily on the way home from work?
The later approach often ends up with take away because if youre tired you don't always want to cook.
My advice is to give yourself a set day and time to buy your groceries every week and buy whatever is on your list. Nothing more.
My shopping day is Monday night around 7pm right after the evening Bootcamp. Weird time but the shop I go to is 30 seconds drive from Bootcamp and it has the cheapest meat and a ton of good quality produce. Plus I know where everything is in the store and I buy whats on my list and I get home as quick as I can.
My Shopping List looks pretty much like this:
a dozen organic eggs
250g bacon
scotch fillet (I buy a big chunk and cut it and bag it individually, lasts a few weeks)
a kilo or more of marinated free range chicken drumsticks or wings (varied weekly)
kangaroo burgers or turkey chops or lamb chops (varied weekly)
salmon or other fish (not as often as I should)
cans of tuna for snacks
1 loaf or sprouted grain bread (every 2-3 weeks)
low fat natural yoghurt (just started eating this to replace my icecream addiction. mixed with protein powder, cinnamon and strawberries it tastes really good)
500g of mazzarella cheese (every 2-3 weeks)
macadamias, walnuts, peanuts and pumpkin seeds (varied weekly)
a bag of shredded coconut (every 2-3 weeks)
a bag of spinach
a bag of carrots or a whole celery (every 1-2 weeks)
a few sweet potatoes or red potatoes (every 1-2 weeks)
6-8 pears or green apples or red apples (varies weekly)
various summer fruits (strawberries, peaches, nectarines, plums, etc when in season)
a few bananas occasionally
canned chopped asparagus
canned chopped mushrooms
canned coconut milk
frozen green beans
frozen peas
frozen corn
frozen mixed veg including carrot, cauliflower and broccoli
Take Away Food
We are busy and the reality is we are gonna eat out occasionally. Sometimes at a restaurant  and sometimes we'll just pick up something to eat when we get home…and sometimes drive through.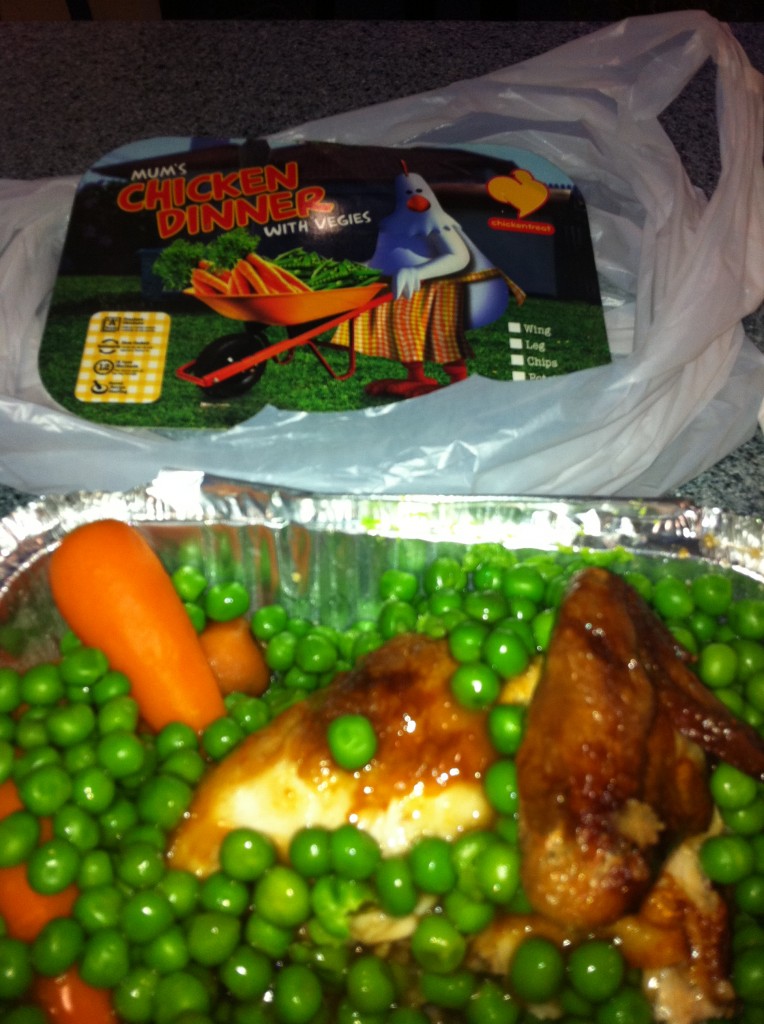 Here's a few low-carb options that won't disrupt your weight loss goals:
Chicken Treats 'mums chicken dinner'. You can order this with chips or with potatoes or with extra peas and carrots instead of the chips or potatoes which is what I would advise.
You could buy a whole cooked chook from the Chicken Treat drive through or at your local grocery store. Steam up some frozen veg in 5 minutes and dinner is ready.
You could pick up some Indian curry without the rice.
You could order mexican food with extra beans instead of rice or tortillas.
If you're at a restaurant you can ask for whatever you like. If the steak comes with chips ask them to swap it for steamed vegetables.
Cooking
Now I realise that I am only cooking for one person most of the time so I can be sure I have plenty of leftovers, but what if you have a family to feed?
You could do your cooking for the coming week on the weekend.
You can just cook a bit extra one night so you have some left for the next day/night. You will need to plan this in advance so you know how much extra you will have to prepare.
If you are really talented you could cook several meals on the one night and store them up for the rest of the week.
Storing Food
Once it's cooked you need to store the food for quick eating especially lunches. Now you can haphazardly throw it in any container and pull it out when you're ready, but youre much better off storing individual serves.
Using tupperware or other airtight containers makes it easy to grab one from the fridge/freezer on the way to work.
If you have a family then a larger container which you can just heat up quickly in the microwave or oven will be fine too.
There is talk of plastic containers being not as safe as glass for storage and while that may be true, dont use it as an excuse not to buy use whatever it is you have.
So if you really want to succeed and lose that excess fat as fast as possible follow these steps and plan everything out. You will be rewarded with a lean body and a healthier lifestyle.